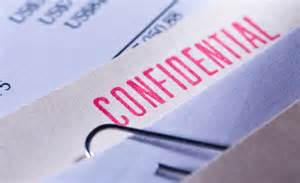 If your business has depositors or investors, it is likely that you have stringent guidelines regarding the ways and timelines you have to inform them about specific matters. If these compliance mailings are not completed in accordance with requirements your business may be subject to penalties, fines or worse. While practically every business goes to great lengths to comply with their specific business requirements, often they need assistance.
Horizon is your most trusted source of depositor and investor mailings to keep your business in compliance and always use best practices that will increase efficiency and reduce your risks. Our clients consider us to be a key resource in completing their compliance mailings on time and with ease.
Failure to comply with requirements such as SOX (The Sarbanes-Oxley Act of 2002) means that you are not protecting the public and investors from potential fraud. SOX compliance is mandatory for all publicly traded companies and private companies that are planning for IPOs should strongly consider preparing for such compliance.
Ensuring accuracy and compliance can be a challenge for many organizations, that's where Horizon is here to help. Contact Horizon for more information and to find out just how easy we can make it for your business. Our team of professional printing experts will provide you with a Free, No Hassle quote today.